Welcome to the RPCV's of Houston
We are the home of the Houston Area Returned Peace Corps Volunteers. Our group started in 1985 and has been going strong for over 30 years.
May Happy Hour is the 11th at 6:30 Holler Brewing Co. More details on Coming Events page.
April Reconnect was great with 3 first time RPCV's to our group and a new PCV about to head out in early June.
STORY SLAM 2 is May 23rd at 7:30 PM See all the details on our Coming Events page.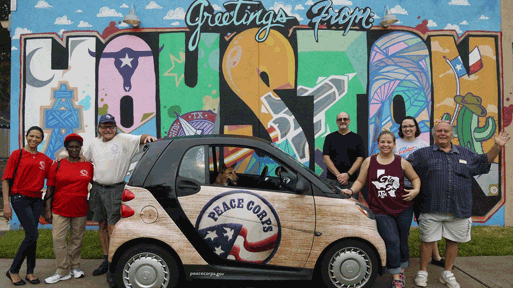 August in Houston...the Peace Car
Happy Hour is always on: 2nd Thursday of the month. See Facebook page or Coming Events for location.
Did you know that we have a partnership with Big Brothers and Big Sisters of Houston? Click here to learn more.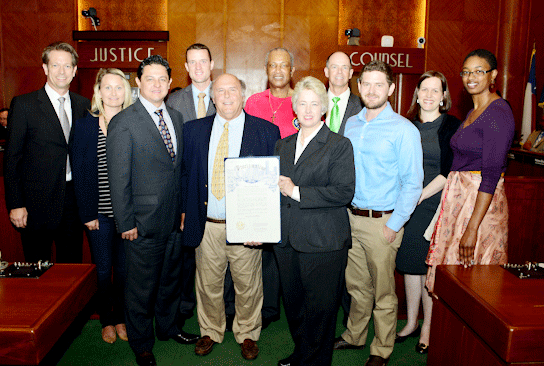 Peace Corps Week
See our Peace Corps Week Proclamation from Mayor Parker Click Now The official presentation of the Proclamation was Tuesday March 19th at City Hall(see photo above). CLICK to see the VIDEO of the presentation.